The Lowdown
Base elevation: 35 m
Highest landing: 1,500 m

Av. runs per day: 8 - 10
Av. length of run: 900 m

Group size: 4
Groups per helicopter: 1 or 2

Season: April - May
Terrain: Glacial, Alpine

International flight: Reykjavik, Iceland
Expedition-Style Heli-Skiing
Heli-skiing in Greenland is an 'expedition-style' adventure in a truly remote and pristine part of the world. During your stay you will be immersed in Inuit culture and experience their day to day living first hand.
Ski to The Beach
A far cry from busy commercial heli-ski operations in Canada, the coast of Greenland is a dramatic and imposing landscape of glaciated islands, frozen Fjords and towering icebergs, runs to the beach, polar bears and epic unexplored ski terrain.
Easy Access
Located almost equal distance between east coast USA and Europe Greenland is remarkably accessible for somewhere so remote.
Prices & Dates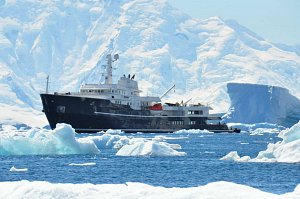 Related Reading
Exploration-style heliskiing at its finest