The Lowdown
Base elevation: 3 m
Highest landing: 2,500 m

Av. runs per day: 12
Av. length of run: 1,000 m
Longest run: 2,000 m

Group size: 4
Groups per helicopter: 2 or 3

Season: Dec - April
Terrain: Alpine, Glaciated, Trees

International flight: Vancouver
Domestic flight: Terrace
Warm up resorts: Whistler, Shames
Pay for The Skiing Not The Fancy Extras
The Ripley Creek experience is all about the quality of the heli-skiing and heli-boarding…and that's what you pay for – not the fancy extras. Arguably the best value for money wilderness heli-skiing in Canada.
A Raw & Rugged Experience on The Alaska Border
Far removed from the big commercial heli-ski operations in southern BC there's something a little bit quirky and unique about this experience. The frontier-town of Stewart is an old gold mining centre on the border with Alaska where you are more likely to see bears and men with guns wandering the streets than you are other skiers or snowboarders. Its' not Courchevel.
Long Runs
Ripley Creek boasts some truly incredible long glacial runs – some well over 2,000 vertical metres where it is possible to link hundreds and hundreds of turns in perfect powder.
Like It a Little Steeper?
With a generally stable maritime snowpack it is often possible to ski steeper terrain than would be the norm at other heli-ski operations in Canada.If you are really ready to step it up a notch, this could be the place for you...
Prices & Dates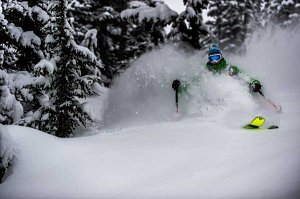 Related Reading
James Morland sums up his season working as a guide in the Great White North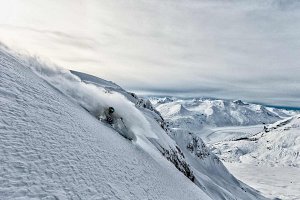 Related Reading
In this six part series you will get a unique insight into Last Frontier heliskiing.
It's time
Many things will come and go in life, but your experiences you will own forever.