The Lowdown
Base elevation: 40 m
Highest landing: 3456 m

Av. runs per day: 8
Av. length of run: 1,000 m
Longest run: 3,000 vertical metres

Group size: 12 or 8
Groups per helicopter: 1

Season: March - May
Terrain: Alpine, limited glacial and trees

International flight: Moscow
Domestic flight: Petropavlovsk
The Most Unique Experience on Skis
In 25 years of searching the world for the most incredible ski and snowboard experiences nothing we have found (yet) comes close to the 'other worldly' experience of 'Planet Kamchatka'. There are no words to describe the contrast, unfathomable size and raw power that are witnessed here on a daily basis.
Skiing to the beach, from the summit of smoking volcanos, down to pristine hot springs at sunset, barbecuing on rivers of molten lava, racing 650 kg Kamchatka brown bears down the mountain. To have just one of these experiences in a lifetime would be special…to have them multiple times on a daily basis is sensory overload.
Huge Vertical Relief
Long, long runs. With big vertical rises coming straight from sea level there are some incredibly long runs in Kamchatka.
Unexplored Wilderness
Once you leave the grim streets of Petropavlosk you are instrantly transported to a genuinely wild, untouched and unexplored paradise.
Prices & Dates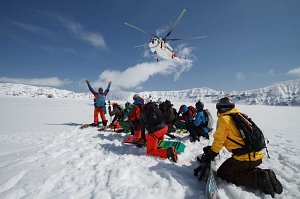 Related Reading
A more distant, end of the earth type place would be hard to imagine and for the past four years I had dreamed of skiing these gigantic volcanoes that rise so abruptly from the mythical sounding, Sea of Okhotsk.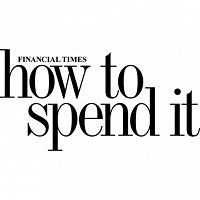 Related Reading
Rob Penn, Financial Times How to Spend it, February 2007

Related Reading
Alf Alderson, The Independant, Sunday 17 December 2006
Planet Kamchatka
Do not go where the path may lead, go instead where there is no path and leave a trail.