Heliskiing in 2023? What's Available and Where?
Lisa Middleton •
The Best of What's Left for 2023

From Patagonia to Alaska, we have cherry picked a selection of the best dates currently available for heliskiing between now and June 2023. What's left is moving fast! If you can't find what you are looking for, tell us what you are looking for and we will do our best to make it happen.

July - November, 2022
CHILE / CENTRAL ANDES
It's not too late to take advantage of one of the best starts to the season in Chile in living memory.
20-27 Aug | Price guide per person: EUR 12,790
3-10 September | Andes Safari | Price per person: EUR 13,890 | Contact us for details
PATAGONIA
First descents and untold private luxury in the depths of Patagonia.
Oct-Nov | Price guide per person: USD 35,000 | Contact us for details
YACHT-BASED PATAGONIA HELISKI SAFARI
Oct-Dec | Group price guide for up to 16 people: EUR 450,000 | Contact us for details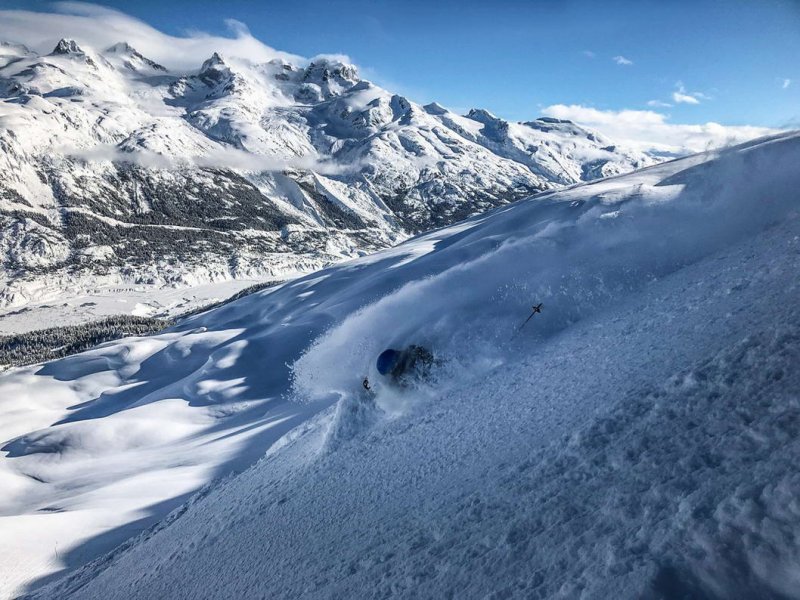 Andre Ike / Ripley Creek, BC

December 2022 - June 2023
LAST FRONTIER HELISKIING | RIPLEY CREEK
Four seats available during a period that has consistently produced some of the best conditions of the season.
28 Mar-2 Apr, 2023 | CA $10,960 + 5% tax | Contact us for details
LAST FRONTIER HELISKIING | BELL 2 LODGE
14-19 Feb, 2023 | CA $13,010 + 5% tax | Contact us for details

BOAT-BASED HELISKIING | BRITISH COLUMBIA
First decents, exploration and adventure along BC's rugged coast.
8-15 March | Group price guide for up to 8 people: CA $329,000 + 5% tax
13-20 March | Group price guide for up to 8 people: CA $329,000 + 5% tax | Contact us for details
EAST GREENLAND
Frozen fiords, tower icebergs and expedition-style heliskiing just a short flight from Europe and Eastern USA.
1-8 Apr | 4 places | EUR 12,700 per person
15-22 Apr | 8 places | EUR 12,700 per person
6-13 May | 8 places | EUR 12,700 per person
13-20 May| 8 Places | EUR 12,700 per person | Contact us for details
SKEENA RIVER RANCH
One of the newest and one of only a small handful of genuinely 5-star heliski lodges in British Columbia.
30 Dec-6 Jan | Group price for up to 5 | CA $139,999 + 5% tax
20-27 Jan | Group price for up to 5 | CA $149,999 + 5% tax
17-20 Feb | Group price for up to 5 | CA $64,999 + 5% tax
5-10 Mar | Group price for up to 5 | CA $109,999 + 5% tax
10-17 Mar | Group price for up to 5 | CA $149,999 + 5% tax |Contact us for details
ALASKA
The best location in Alaska with easy access and the choice of skiing in the Chugach, Tordrillos, Neocolas, Talkeetnas and Alaskan ranges.
11-18 March | 8 seats | Price per person: USD $14,750
25 Mar-1 Apr | 8 seats | Price per person: USD $14,750
8-15 Apr | | 8 seats | Price per person: USD $14,750 | Contact us for details
TYAX LODGE | BRITISH COLUMBIA
Easy access, no long bus rides, one group per helicopter and unlimited vertical.
10-17 Feb | 10 places | CA $18,900 + 5% tax per person
21-26 Feb | 6 places | CA $14,400 + 5% tax per person
24 Feb-3 Mar | 6 places | CA $18,900 + 5% tax per person
10-17 Mar | 10 places | CA $18,900 + 5% tax per person | Contact us for details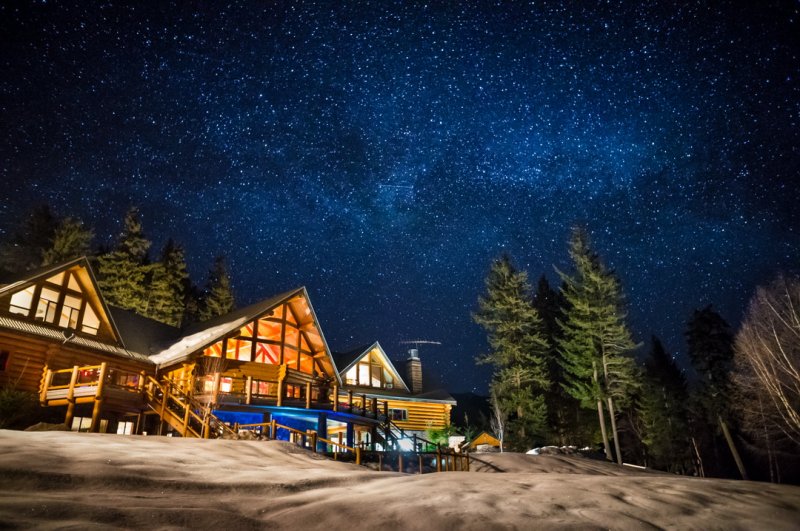 Tyax Lodge British Columbia

BELLA COOLA | TWEEDSMUIR PARK LODGE | BRITISH COLUMBIA
Some of the best alpine ski terrain in Canada
18-25 Mar | 5 Places | CA $17,980 + 5% tax per person | Contact us for details
TERRA NOSTRA GUEST RANCH | BRITISH COLUMBIA
Skiing BC's giants in the Pantheon Range
4-9 Mar | Group price guide for up to 8 people | CA $106,080 + 5% tax
11-18 Mar | Group price guide for up to 8 people | CA $134,280 + 5% tax | Contact us for details
THE HIMALAYAS | INDIA
11-18 February | Private helicopter | Price Guide per person: EUR €12,000-€25,650
25 Mar-1 Apr | Himalayan Heliski Safari | Enquire for guide price | Contact us for details