The Utimate Ultimate Ski Trip
Oliver Evans •
Superstar ski guides, limitless Arctic terrain, sublime expedition yacht with helipad...

In April 2023, a small group of the world's most privileged skiers will join ski legends, Bode Miller and Chris Davenport on board the MV Nansen Explorer on the West coast of Greenland. One of them could be you!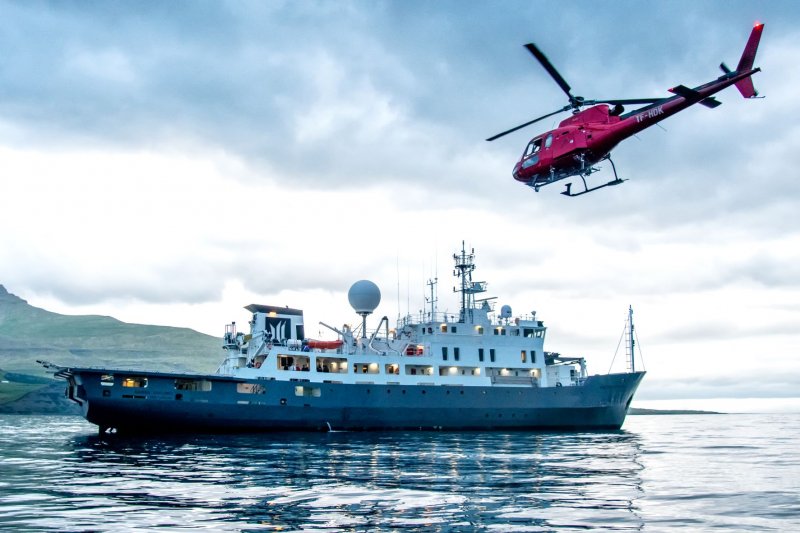 The MV Nansen Explorer with its ice-rated hull, heli-certified landing pad and six beautifully appointed guest cabins is the ideal and most comfortable vessel from which to navigate this incredible arctic landscape.
The skiing, guided by two of the most feted skiers of a generation, offers first descents, summit to sea runs in pristine powder or corn snow, endess open glaciers and steep couloirs for stronger skiers.
The addition of an A-Star helicopter, Zodiacs and kayaks enables us to explore deep into the steep-sided fjords, past huge icebergs and into terrain rich with arctic wildlife such as whales, muskoxen and caribou.

The expedition will run for 7 nights from 23-30 April. Prices will depend on choice of cabin and travel costs but expect to pay about 35,000-70,000 EUROS per guest based on a shared cabin.
Contact the EA team
to discuss this trip, other dates or other yacht-based skiing expeditions.